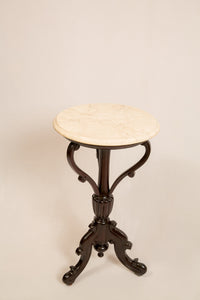 Round Table with Marble Top
A stylish and elegant round table made with teak wood and marble.
This Round Table with Marble Top is the perfect way to add a touch of sophistication to your dining room. The teak wood base is both elegant and timeless, and the marble top adds a touch of luxury. The table is also functional and spacious, making it the perfect place to enjoy a meal with friends and family.
Dimensions:
Diameter: 16 inches
Height: 25 inches
Material:
Features:
Teak wood base
Marble top
Functional and spacious
Benefits:
Adds a touch of sophistication to your dining room
Elegant and timeless teak wood base
Touch of luxury with marble top
Functional and spacious for dining with friends and family